FURIKAKE, THE BEST PICNIC ALLIES
At FURIFURI, we declare the picnic season open!

And we have to tell you, it may be one of our favorite times of the year. Moments of sharing, gluttony and kiff between young and old . The days stretch out, we don't see the hours pass… Lunch spills over into snack time and can even turn into an aperitif at sunset.
But for a picnic to be perfectly successful, you have to plan a whole lot of good things to devour. And this is where our furikaké come into play because they will easily sublimate your small snacks. Indeed, our condiments based on sesame and seaweed, which are also a judicious alternative to salt, are perfect for adding pep and taste.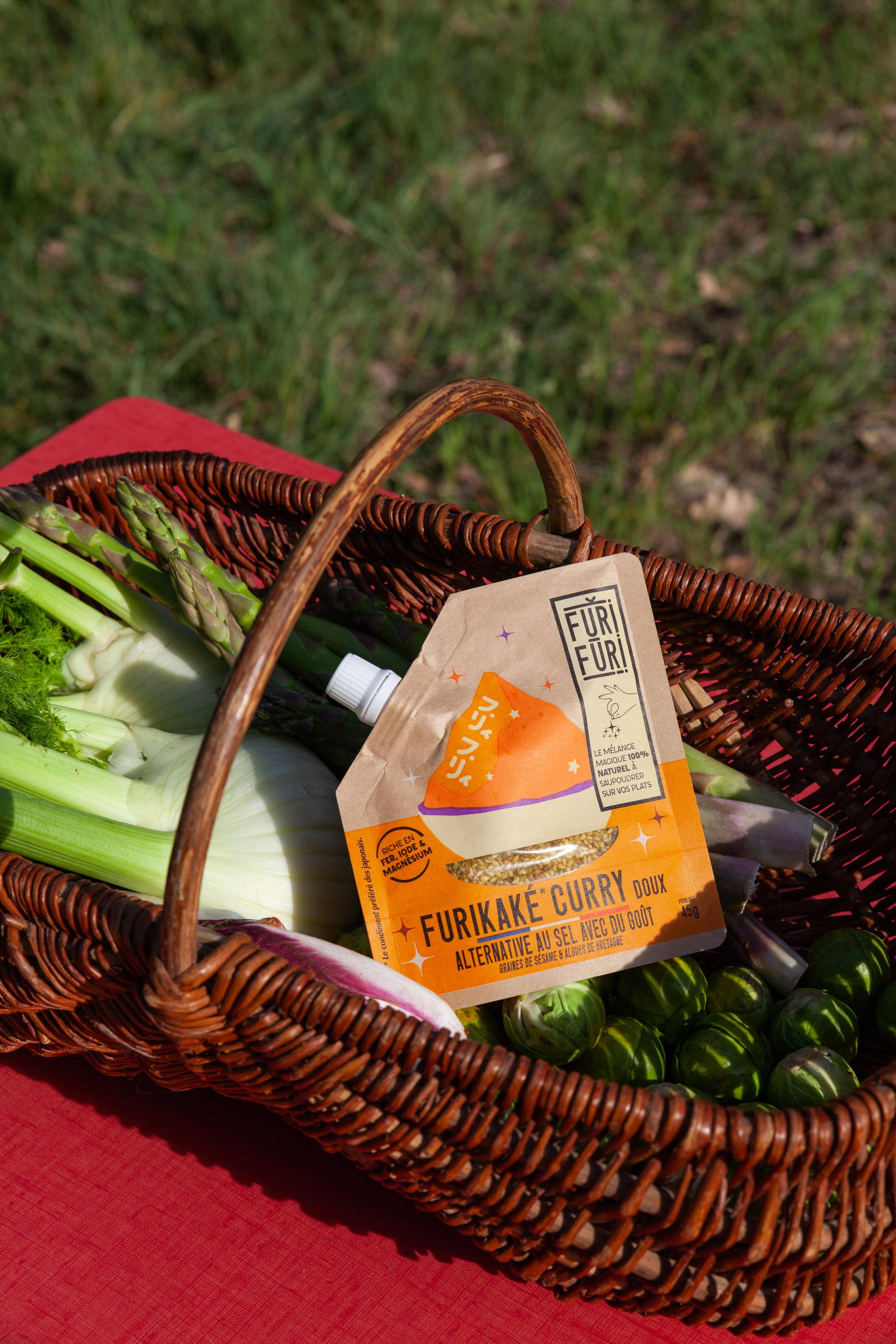 So here are some ideas that we tested and totally approved:
- On your mimosa eggs , sprinkle a little LEMON FURIFURI ; with the mayonnaise and the chopped chives, the lemon brings delicious tangy notes.
- We also love to prepare a tuna tartare : cubes of fish and cucumber, a little chopped coriander. For seasoning, just plan a drizzle of sesame (or olive) oil and our ORIGINAL FURIFURI , with seaweed. A delight! But don't forget in this case, a refrigerated picnic basket so that the raw fish and the sun go hand in hand.
- Bet also on a good fresh gazpacho , bought ready-made or "homemade", according to your desires. You pour it into cups and hop, a little touch of FURIFURI PIMENT on top, it will only be better.
- Last option: we love the salad of lamb's lettuce + tuna + grilled pine nuts + vinaigrette + FURIFURI CURRY sprinkled at the last moment.
In addition, the packaging of our furikake has been perfectly designed to be nomadic: all you have to do is slip our little gourds as they are into your basket.
So, furikakez you your picnic!