THE 1st 100% NATURAL FURIKAKEA 
GREAT ALTERNATIVE
TO SALT WITH FLAVOR !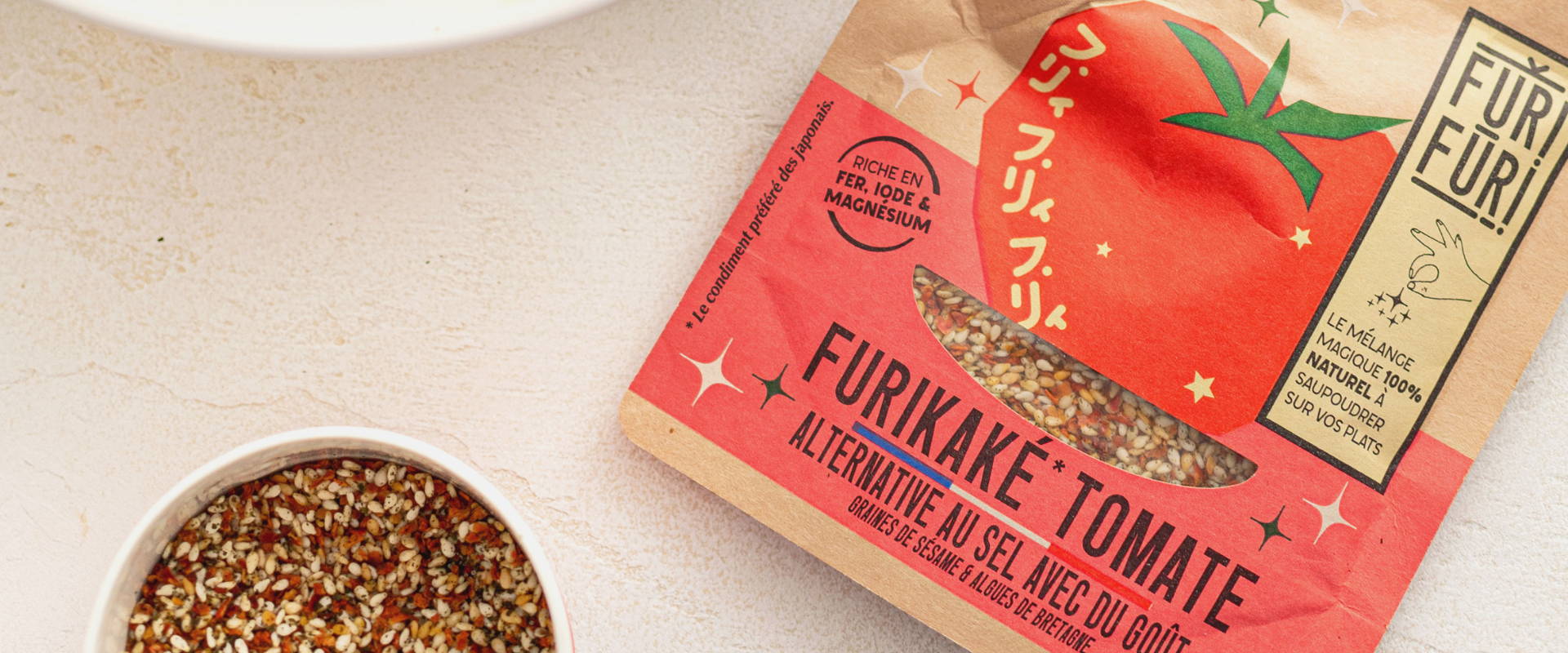 LE 1er FURIKAKÉ 100% NATUREL 
UNE SUPER ALTERNATIVE AU SEL 
AVEC DU GOÛT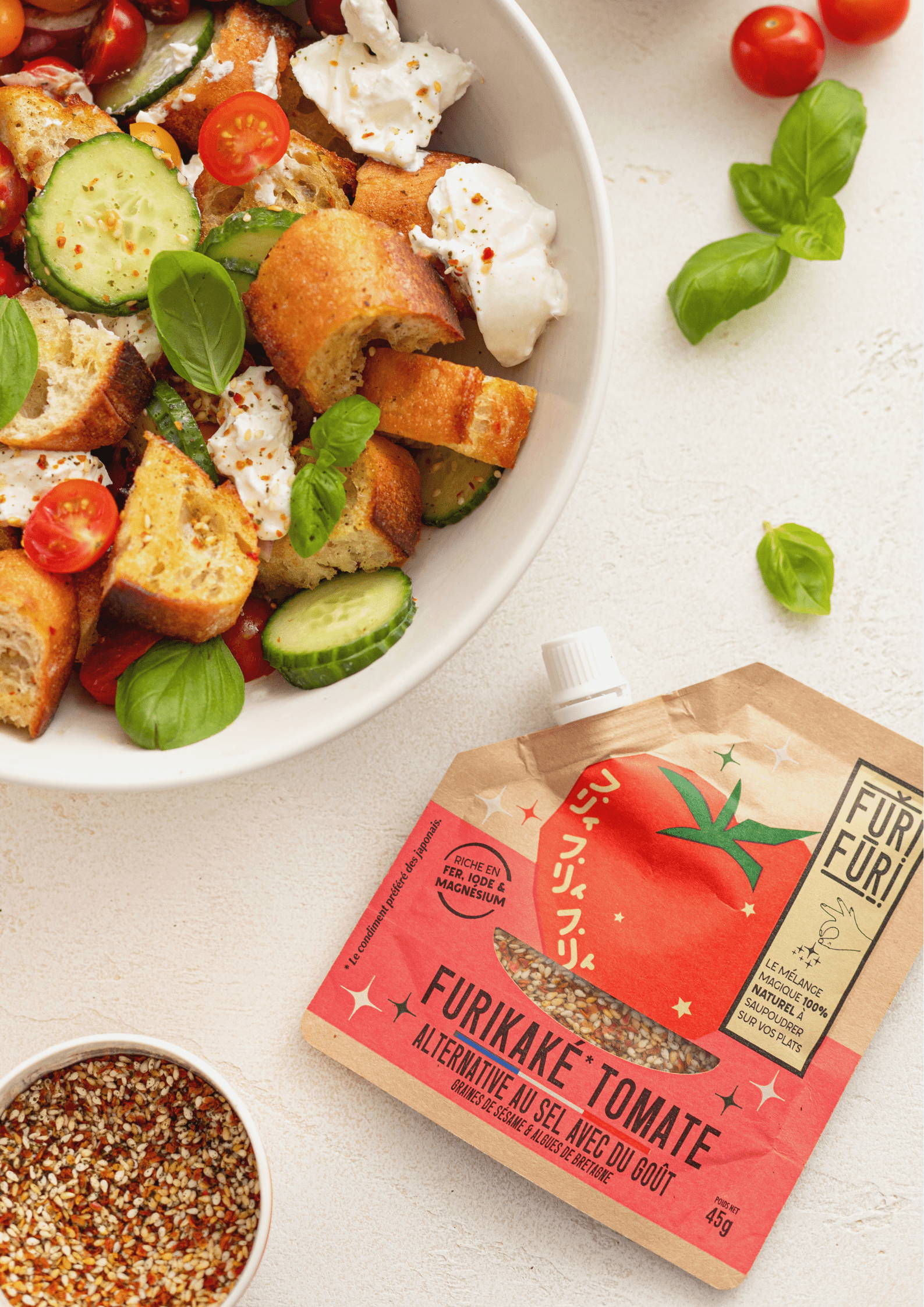 C'est LE condiment préféré des japonais (et bientôt des français !), créé au début du 20ème siècle par un pharmacien japonais, pour combler les carences alimentaires.
Et FURIFURI est LA première marque de furikake 100% naturel.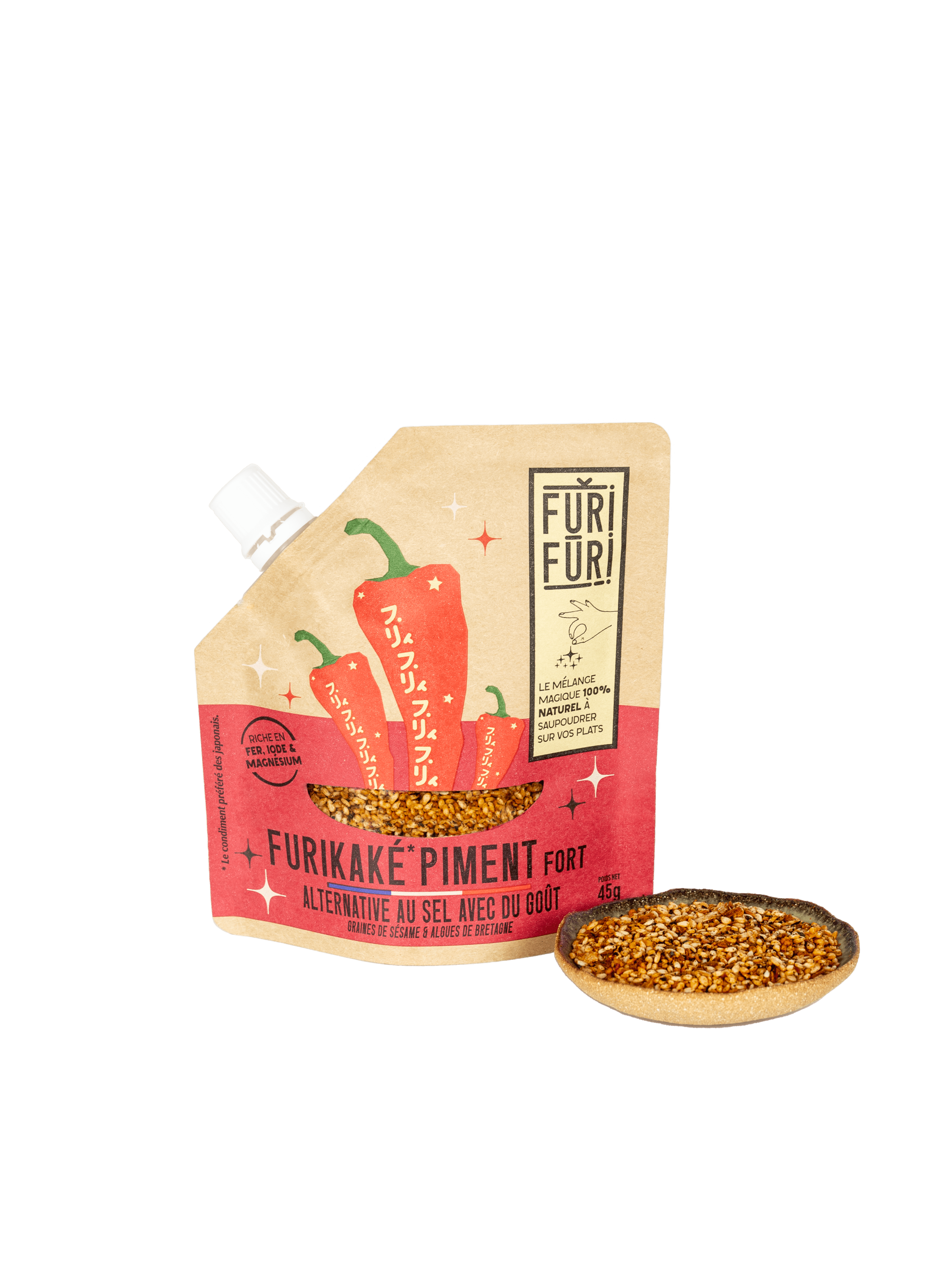 MOINS DE SEL, PLUS DE GOÛT !
On consomme 2 fois trop de sel selon l'OMS*. Mais pour être en bonne santé, sommes-nous prêts à manger 2 fois trop fade ?
NON, SUR VEUT DU GOÛT !
En saupoudrant vos encas et petits plats de FURIFURI, réduisez votre consommation de sel et redonnez du peps à votre quotidien !
* Organisation Mondiale de la Santé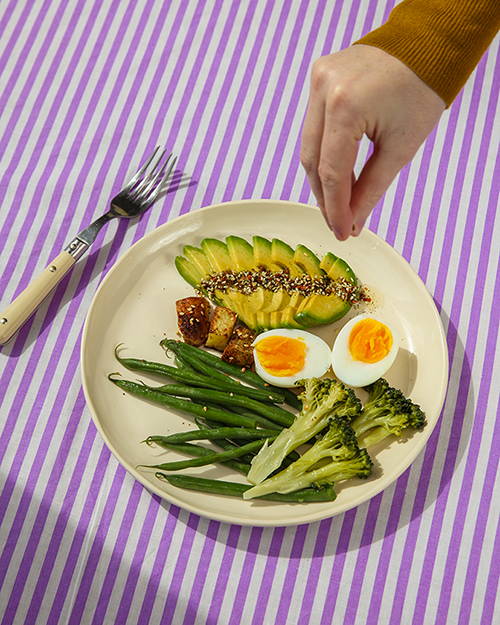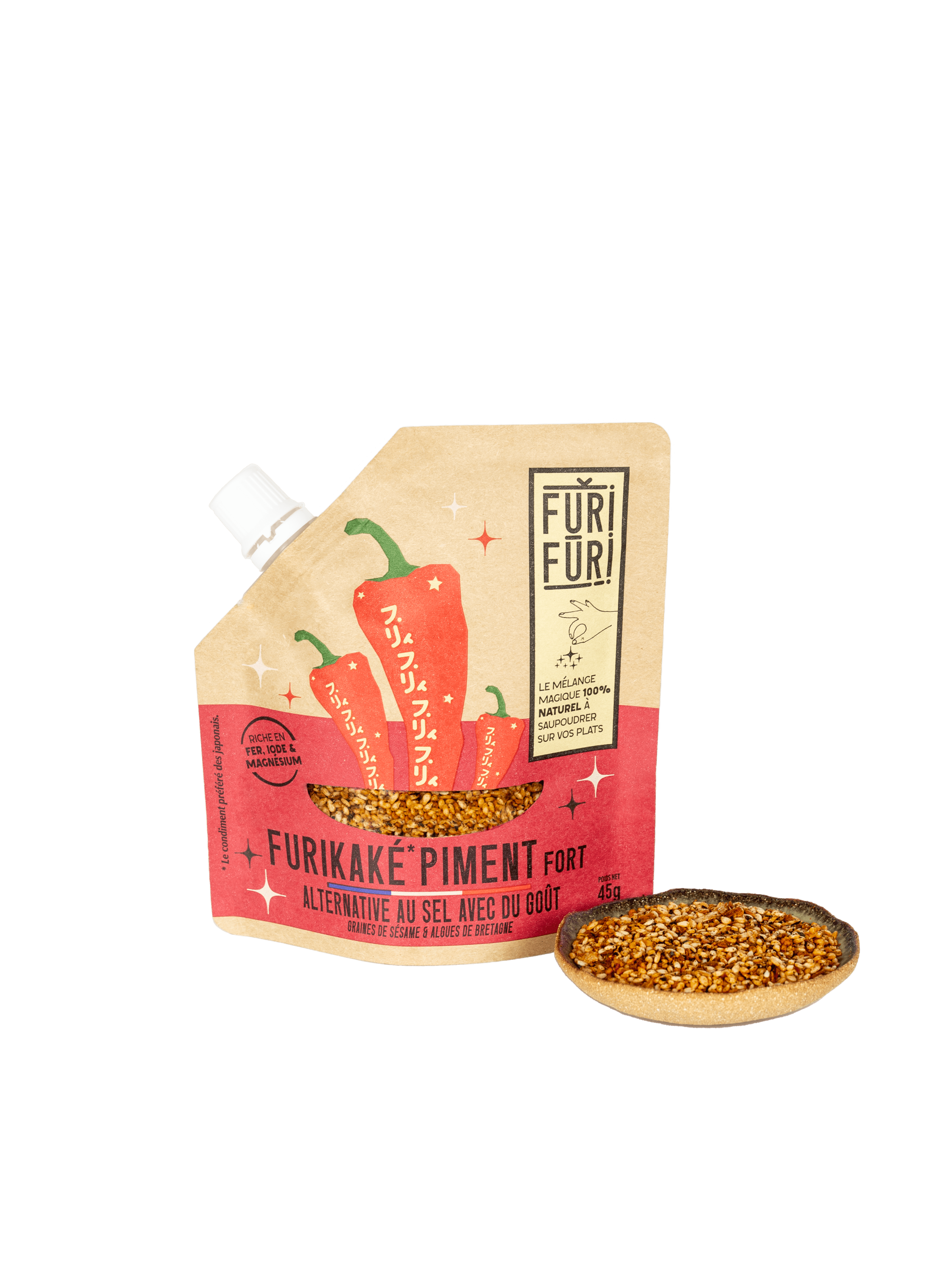 It's THE favorite condiment of the Japanese (and soon the French!), 
created in the early 20th century by a Japanese pharmacist 
to address nutritional deficiencies.
And FURIFURI is THE first brand of 100% natural furikake.
We consume twice the recommended amount of salt according to the WHO*. But are we willing to eat food that's twice as bland?
NO, WE WANT FLAVOR!
By sprinkling FURIFURI on your snacks and dishes, you can reduce your salt intake and add a boost to your daily life!
* World Health Organization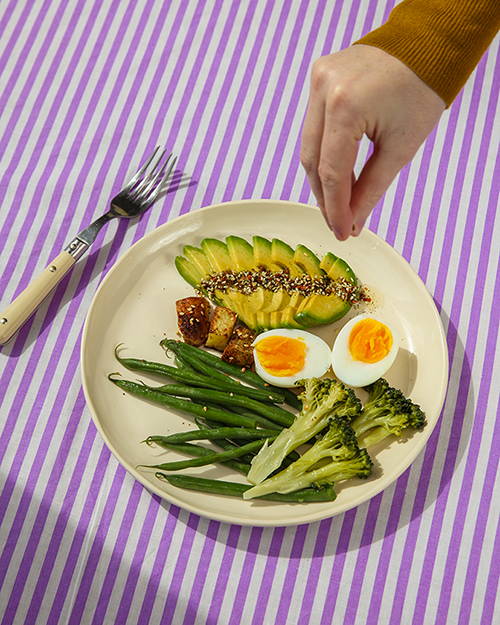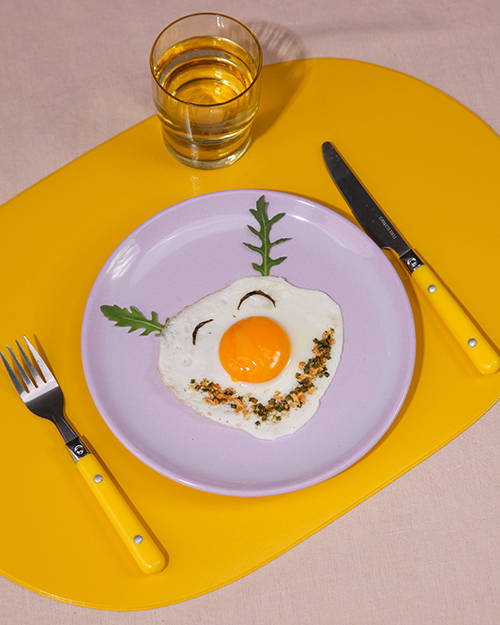 ITS NAME ? FURIFURI
("FURI" MEANING TO SHAKE IN JAPANESE)
The renowned Japanese chef Keisuke Matsushima has created the recipes for FURIFURI:
100% natural, without additives or preservatives, vegan, and gluten-free.
FURIFURI is a nutritional treasure thanks to sesame seeds, whose benefits have been recognized since ancient times, and Brittany seaweed, the superfood of the future, both excellent for health and the planet.
FURIFURI is incredibly easy to use, simply shake and generously sprinkle it on all your dishes!
Son NOM ? FURIFURI
(FURI SIGNIFIANT SECOUER EN JAPONAIS)
Le super chef japonais Keisuke Matsushima a créé les recettes de FURIFURI : 100% naturels, sans additifs ni conservateurs, vegan et sans gluten. 
FURIFURI est un trésor nutritionnel grâce aux graines de sésame, dont les bienfaits sont reconnus depuis la nuit des temps et aux algues de Bretagne, le super aliment du futur, à la fois excellent pour la santé ET pour la planète. 
FURIFURI c'est très facile à utiliser, il suffit de secouer et saupoudrer généreusement sur tous ses petits plats !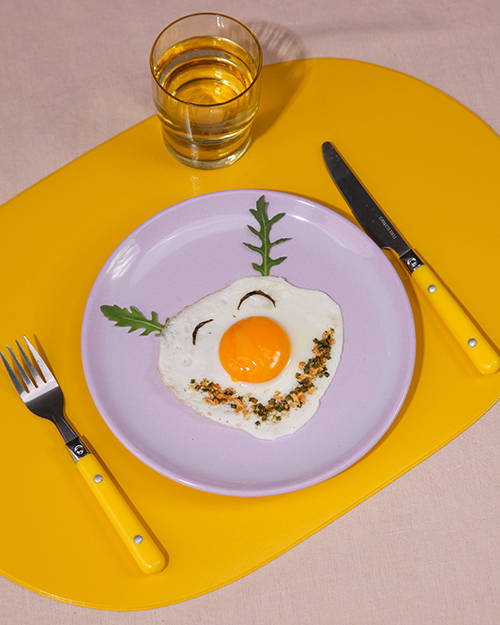 ★ A fully recyclable bag (made of sustainably sourced kraft paper)
★ A CSR commitment with the 1% for the Planet association: we donate 1% of our sales to organizations educating children about better eating habits.
★ And what about our Brittany seaweed? They absorb CO2, don't produce water or pesticides, and contain a variety of exceptional nutrients!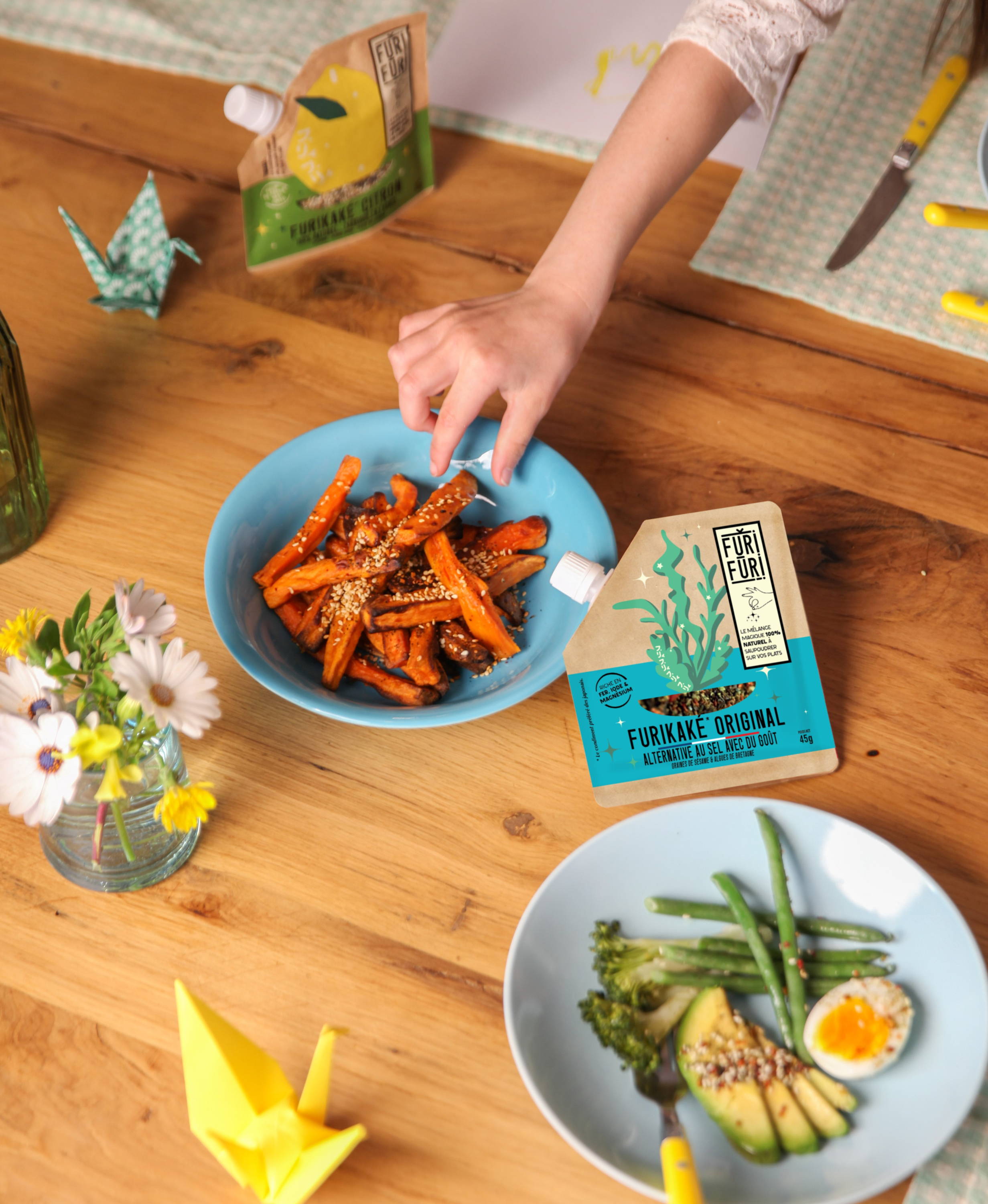 BRIEFLY, THE PERFECT TOPPING TO ADD A TOUCH OF MAGIC
TO ALL YOUR EVERYDAY DISHES AND SNACKS!
THEY SUPPORT US / THEY TALK ABOUT US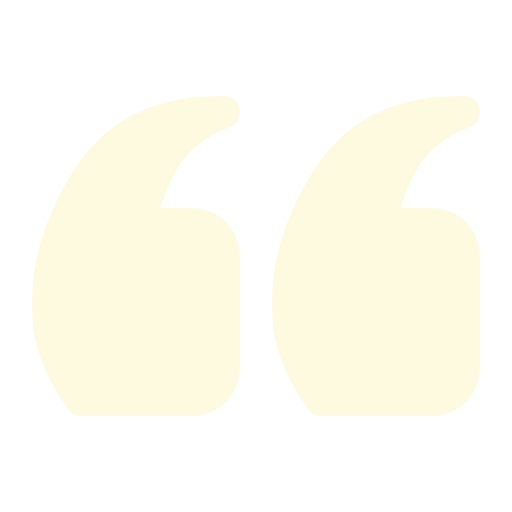 The flavor of FURIFURI is subtle with a hint of oceanic taste that enhances dishes. Plus, it's incredibly good for your health.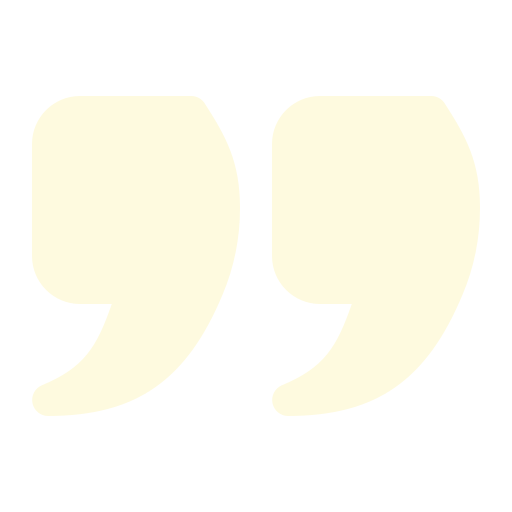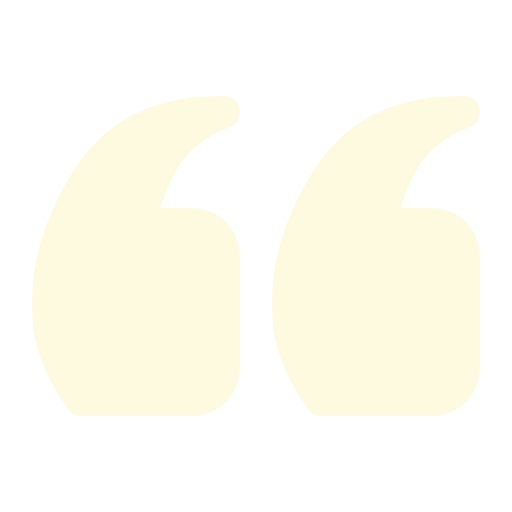 Truly a fantastic idea! I used to occasionally order Japanese furikake, but it was packed with additives or artificial flavors. Now, I have the 100% natural and Made in France solution !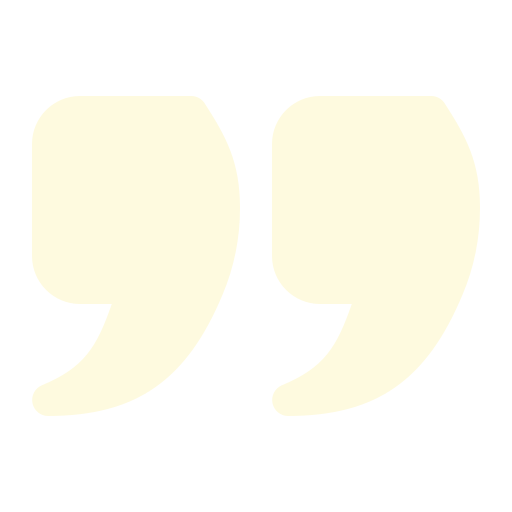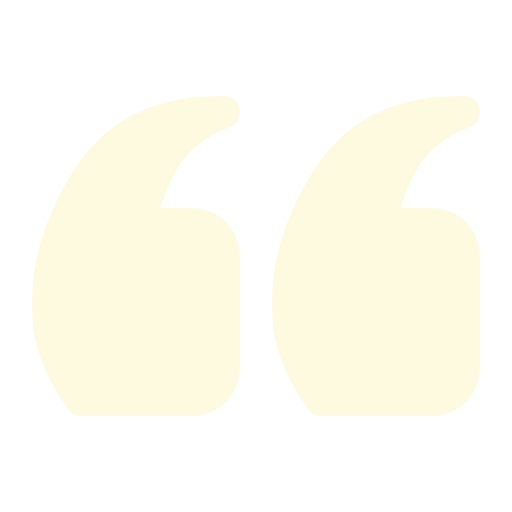 Thank you for adding your "Grain de sel" (a play on words meaning "two cents") to our meals with such an easy-to-use alternative to salt. We're learning to eat less salty, and it tastes so good. Thank you, FURIFURI.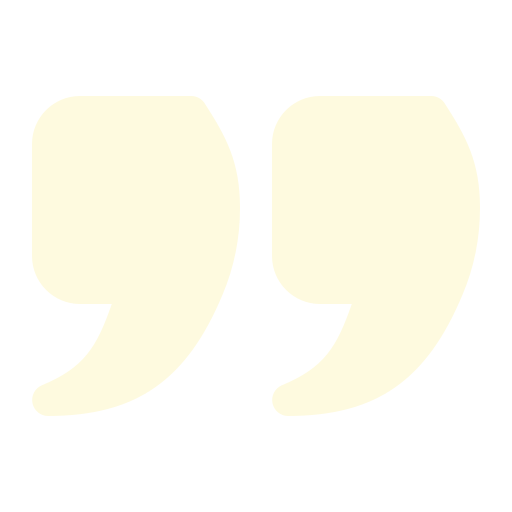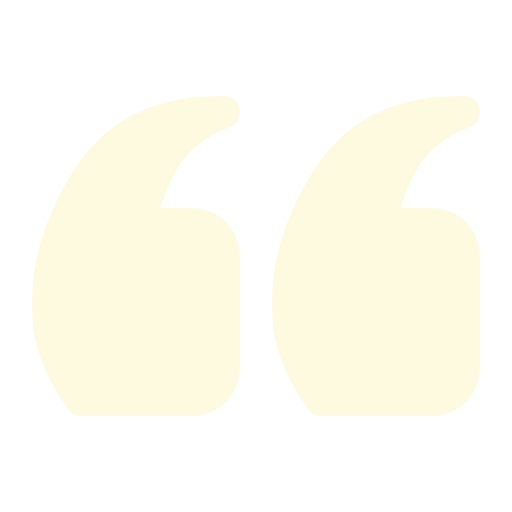 That's fantastic! Being treated for high blood pressure for the past 6 years, I had to cut down on salt drastically. My meals were so bland. FURIFURI has brought life back to my plates.